The new year brings a new appointment for Bowers Electricals. We are welcoming to the team a new Managing Director, Kevin Chapman.
This follows the departure of the previous Managing Director, Simon Concar. Who has decided to pursue an opportunity outside of the business. We wish him the best in his continuing career and thank him for everything he has done for the business over the past 4 years.
For over 40 years, Kevin has worked in the electrical engineering industry.
Kevin's career in Engineering began with a student sponsorship at GEC Rectifiers in Stafford, through which he gained a 1st Class Honours Degree in Electrical Engineering. This was the start of a long-established career within the industry. Kevin's repertoire of companies includes Midlands Electricity PLC, Cinergy Global Power, National Grid, Brush Transformers, Hawker Siddeley Switchgear, & recently L.C. Switchgear & Carville Switchgear.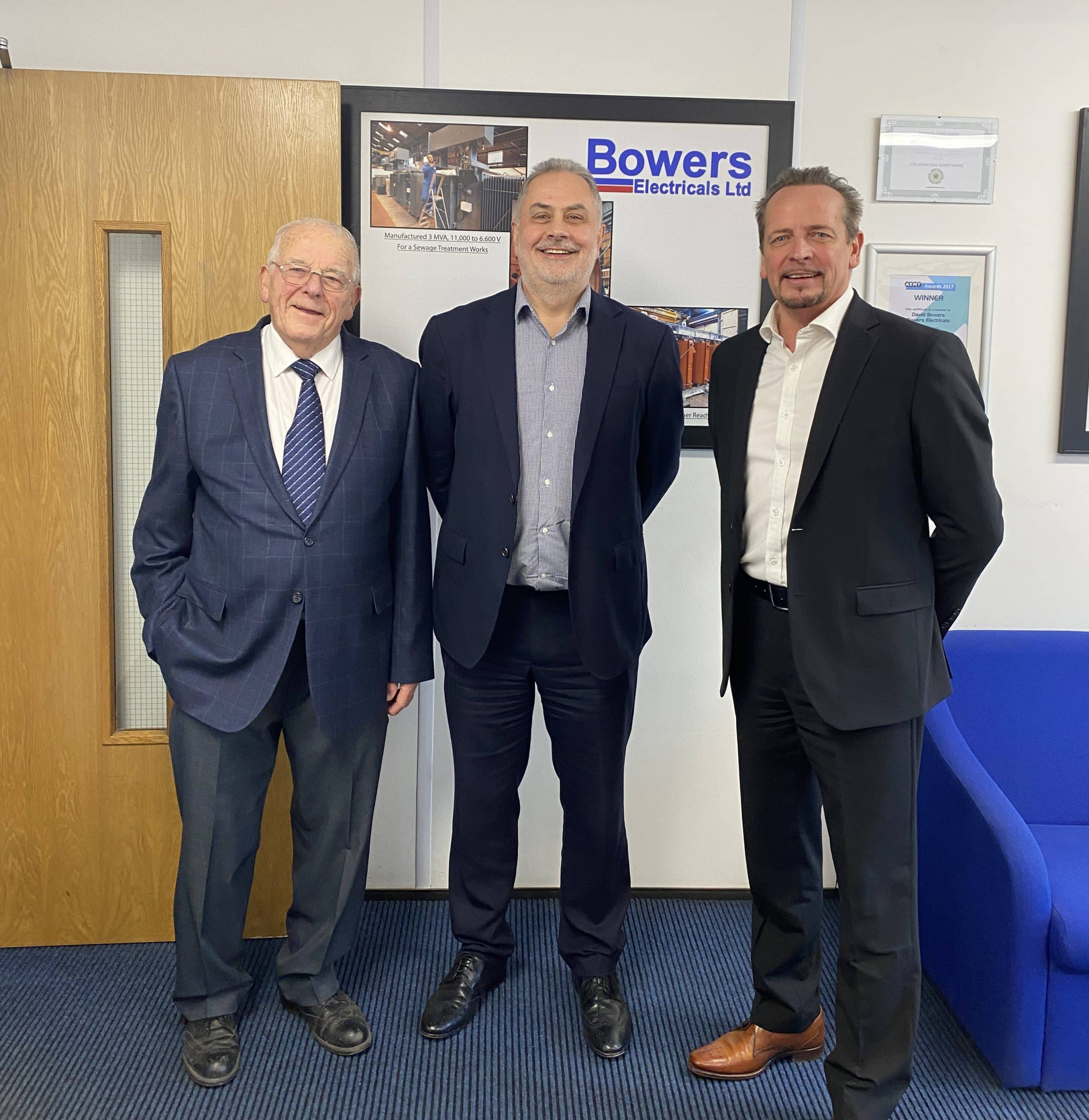 He was interim CEO for Africa's largest privately owned Transmission Company, allowing him to gain international experience. Which led to him having dinner at a function with Nelson Mandela! Coming back to the UK, Kevin has held several Director level roles including being Sales Director of the Brush Transformers, and Hawker Siddeley Switchgear.
Spotting the potential for growth within the business, Kevin is looking forward to using his experience and knowledge to positively impact Bowers.
His move to Bowers Electricals as our new Managing Director follows a relocation to Staffordshire. Where he will be closer to his children and his new family addition of a grandson.
Commenting on Kevin's arrival, Michael Bowers C.E.O Bowers Electricals said, "I am confident that Kevin will be a great asset to Bowers Electricals and continue to deliver the overall business strategy."
Kevin added that "Everyone has made me feel very welcome. I'm looking forward to helping support people in their roles and careers. As well as applying my knowledge to Bowers Electricals."
Learn more about Bowers Electricals here.