Bowers Electricals are proud to be part of the largest EV charging hub based in the North of England!
Monks Cross Park & Ride Electric Vehicles EV charging hub in York is set to be finished and in use by July 2021. It will include rapid charges, a solar canopy, and battery storage. All in a bid to reduce carbon emissions, improve local air quality and accommodate the UK's rise in electric cars. 507,000 pure electric and hybrid cars on the roads to date!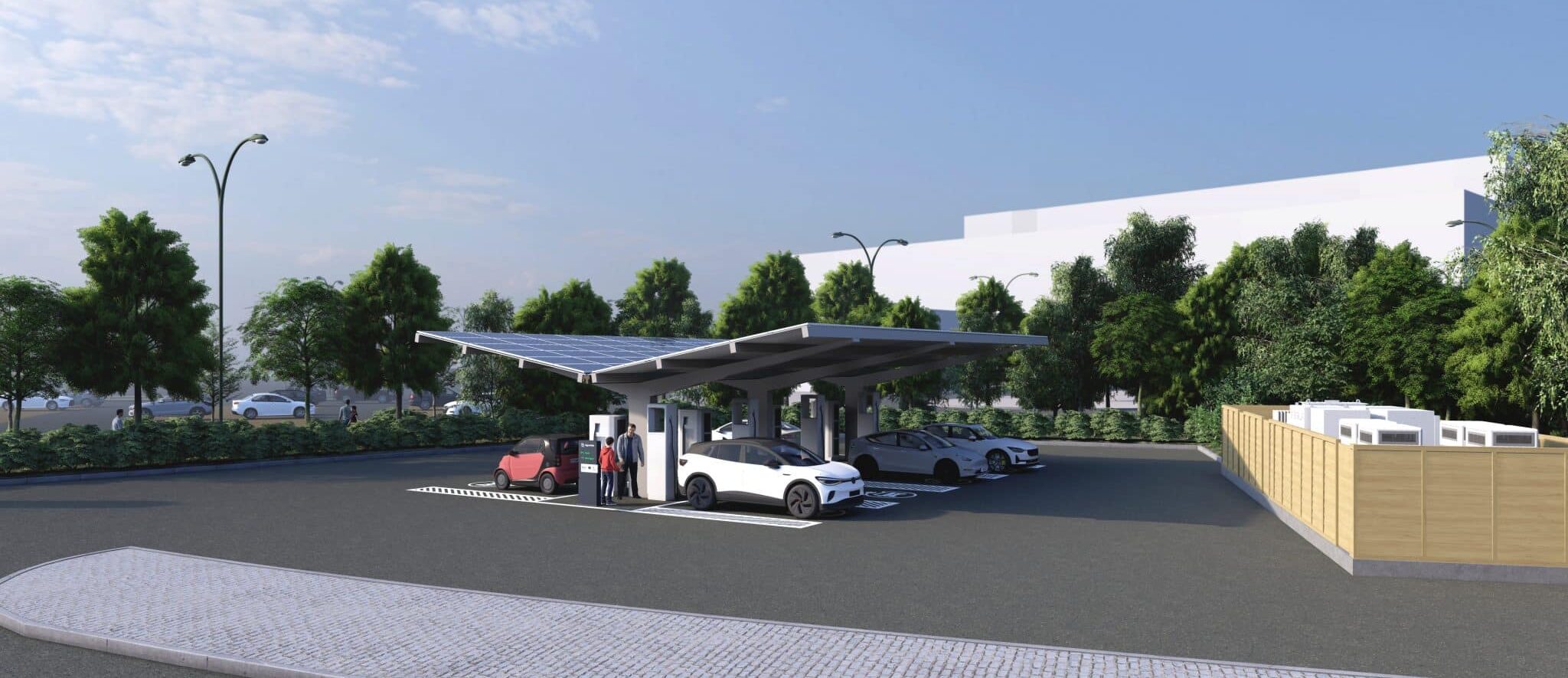 This follows an announcement by the government to stop selling new petrol and diesel vehicles by 2030 and hybrids by 2035. Two EV Charging hub sites are being built in York – one at Monk's Cross Park & Ride and a second at Poppleton Bar Park & Ride to help this movement. Containing 4 Ultra-Rapid (150kW) and 4 Rapid (50kW) chargers both sites support modern EVs with larger battery capacities.
How did Bowers help?
Working with Evo Energy, who is leading the project, Bowers installed a 1500kVA, 11000/415V, Dyn11, KNAN, Tier 2 transformer in this custom pearl green colour. Associated with energy efficiency, the green-coloured transformer compliments the move towards a green transport infrastructure!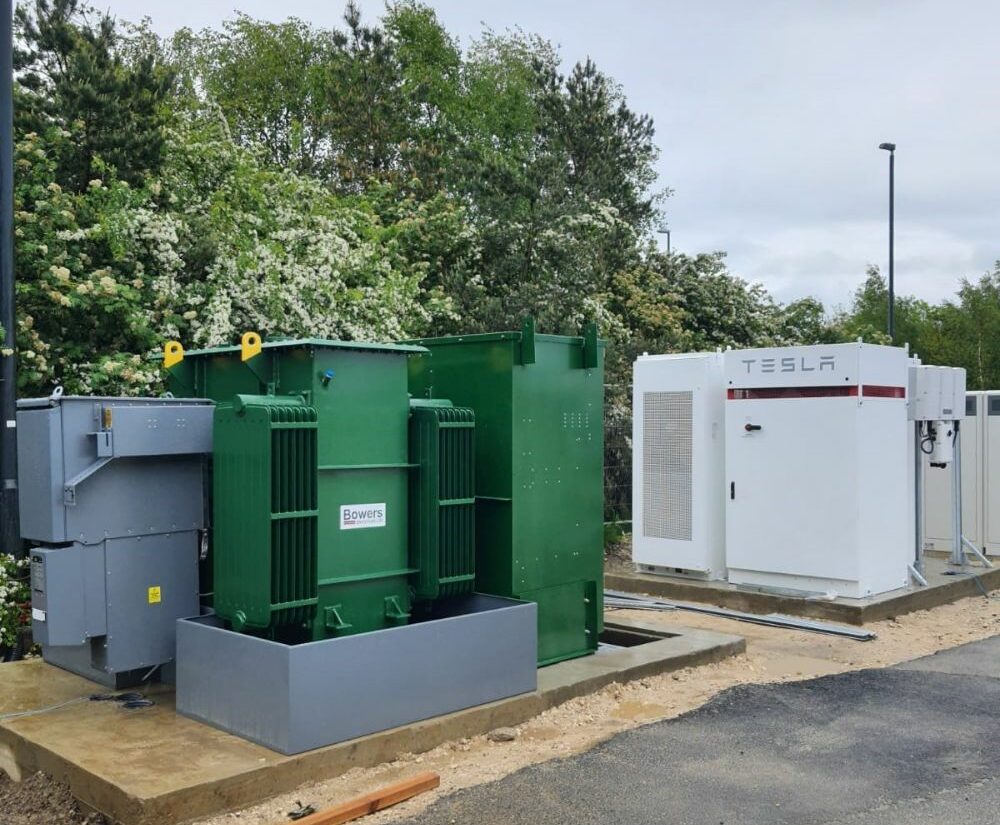 Bowers are proud to be part of many renewable energy projects. Getting the UK's EV framework ready for future demand, is an important task. When companies work together to fight the issue of climate change amazing things can happen, as these sites show.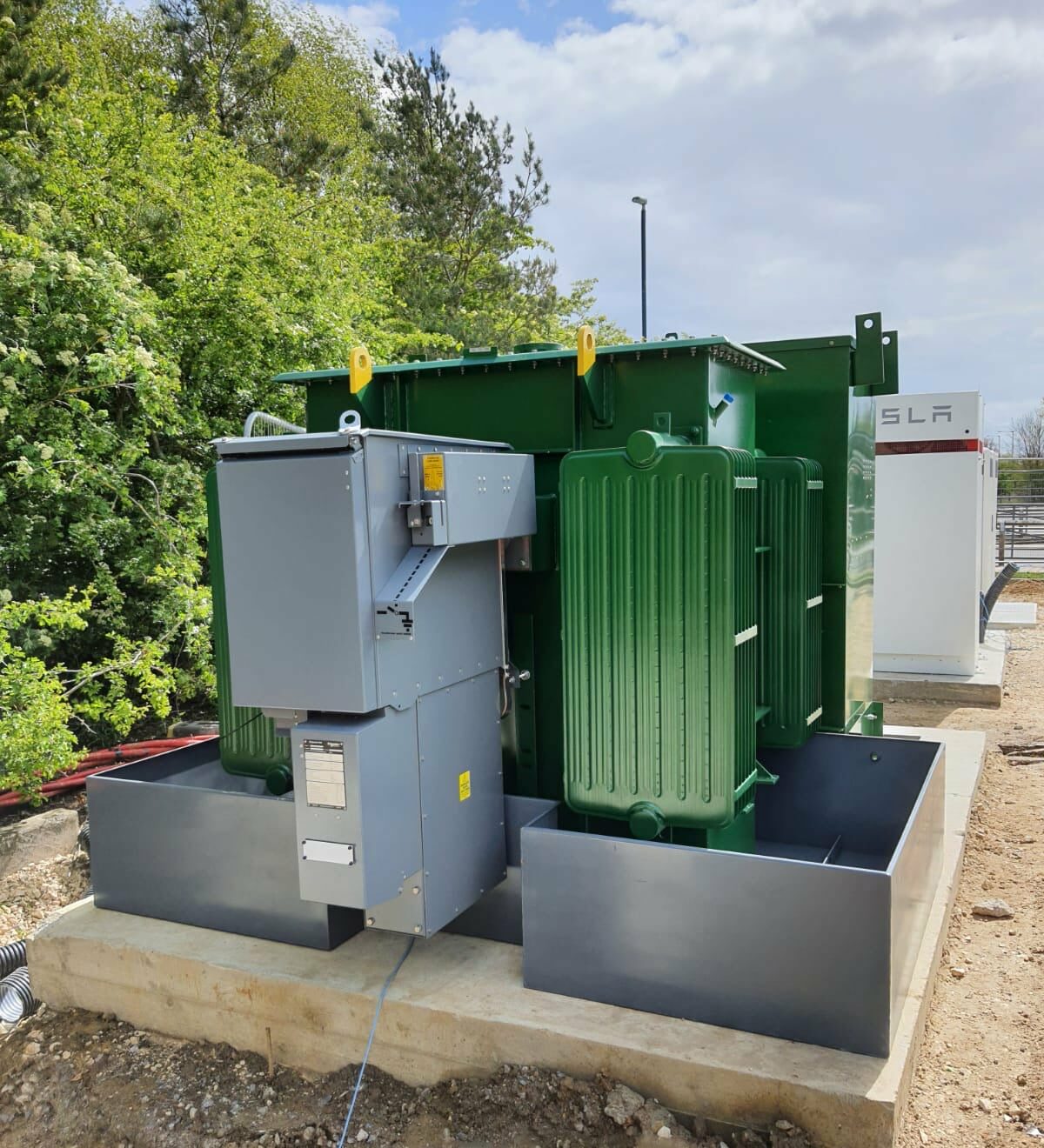 To find out more about our range of transformers click here.
Want advice on what products are most environmentally beneficial for your business? Get in touch at enquiries@bowerselec.co.uk or phone us at 01773 531531.
Information is correct as of the date posted.