A big celebration as Chris Hemmings celebrates 30 years of service at Bowers!
Chris started at Bowers Electricals (then Electric Repairs Nottingham) at the mere age of 17 back on 15th June 1992 as an apprentice armature winder.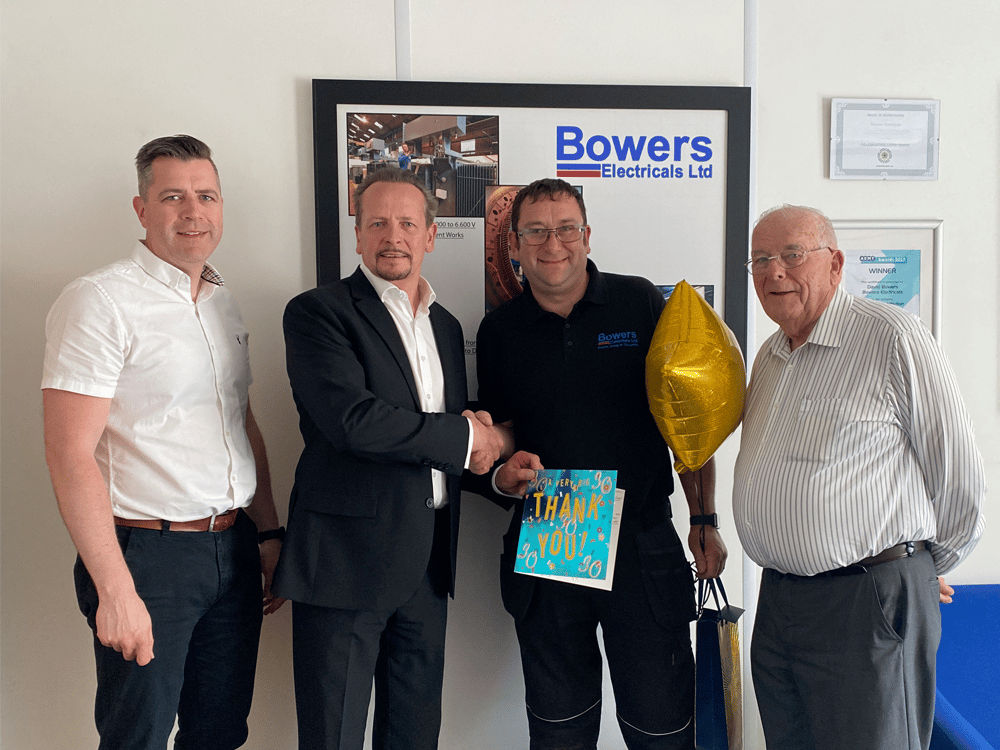 Looking through the archives we found a letter that Chris had written dated April 1992, in which he had expressed an interest in working at Bowers! You can read this at the bottom of the post!
He studied for 5 years in Electrical Installation City and Guilds whilst doing his apprenticeship. Chris' learning didn't stop there. He is still never afraid to learn and if he doesn't know how to do something he finds out. Nothing is ever too much trouble for him. He has learnt and built his knowledge tremendously and can turn his hands to pretty much anything that needs repairing, servicing, or refurbishment.
Chris was appointed Manager of Motor and Rewinds department in April 2017. He has gone on to run and develop the Motors side of the business. And has been crucial in the training and engagement of Apprentices in the department.
Over the years, Chris has excelled. We have been very grateful to have such an excellent, reliable, and trusted employee.
Many thanks for 30 years service from all at Bowers Electricals and the whole Bowers family!