Every month we share an industry word or acronym to translate some of the jargon from the electrical engineering world!
This month's acronym is FAT or Factory Acceptance Testing.
What is it?
Factory Acceptance Testing (FAT) validates that your product is built and operating following design specifications and regulations. For transformers, it's the process of testing to confirm that it meets all elements of the international standard BSEN60076-1 and the losses outlined by the EcoDesign regulation 548/2014.

Why have a FAT?                                     
The hassle of dealing with issues when equipment is operated the first time around can be a huge headache. Wouldn't it be nice to get some reassurance before receiving your equipment? That's what Factory Acceptance Tests, or FATs, are for.
The Factory Acceptance testing is not only beneficial for you as end-users and buyers but for Bowers as a supplier of the product. The FAT helps assure both parties that the new equipment complies with all contractual specifications. It also helps to address any functional issues before the equipment arrives at the installation site.
Should it be necessary, the FAT allows for the rectification of issues while the equipment is still in the factory and helps to keep the project on track and within budget.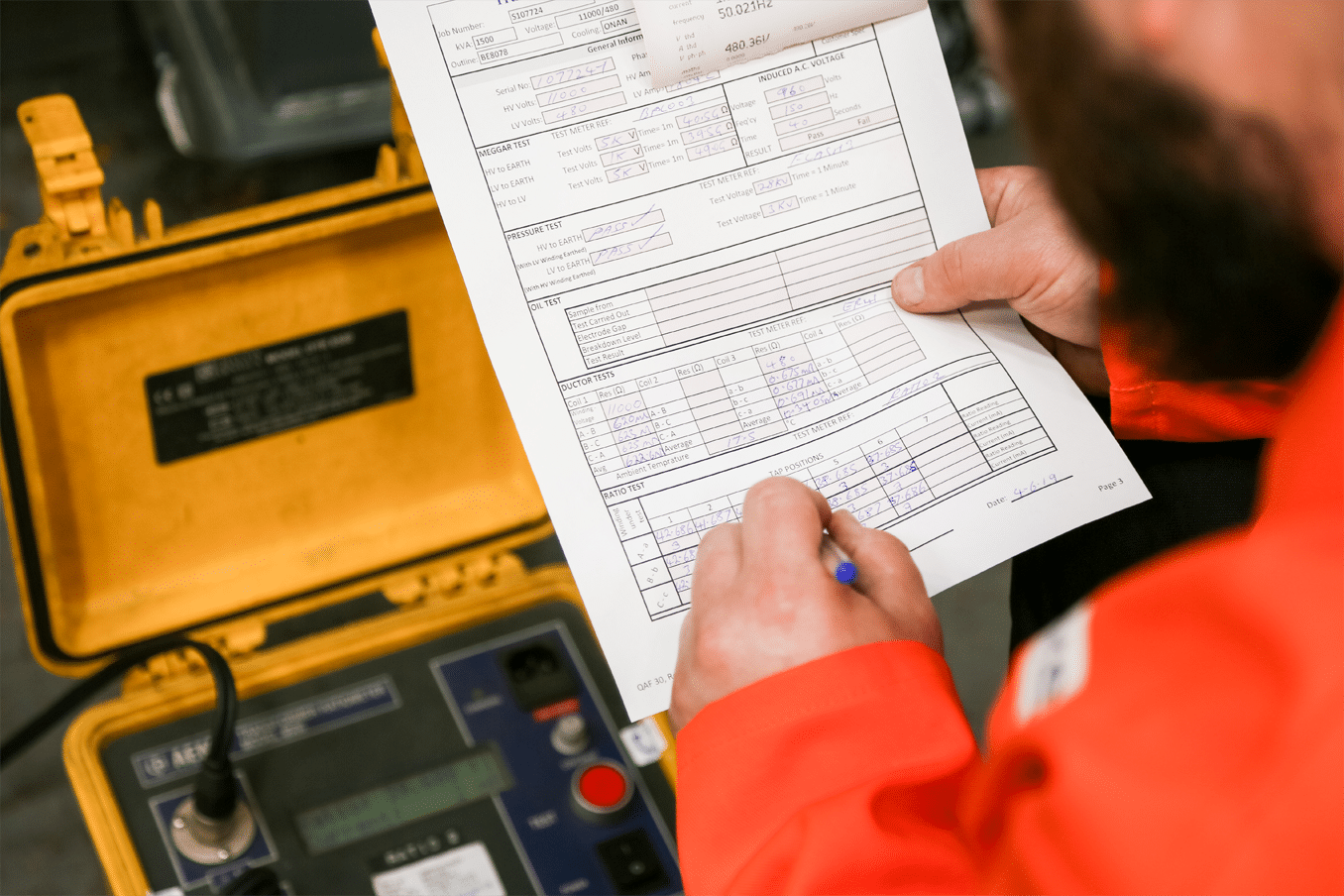 Factory Acceptance Test (FAT) vs Site Acceptance Test (SAT)
As the names would suggest the difference between tests is the location in which the tests take place, one is in the factory where the product is supplied from and the second is the site in which the product is being installed.
SATs demonstrate that nothing has changed during transport and installation from the FAT. It also allows for site-specific set-up (for example, the tap changer).
The benefits of Factory Acceptance Testing:
It allows you to see the equipment while it is in operational mode before it arrives at the installation site.
Insurance companies often request FAT to provide proof of functionality and quality before the transformer goes live.
Key project people from both sides are together, making it an ideal time to review any details.
Both parties can create a list of additional items that need to be addressed before shipment, based on the results of the FAT.
Ensure that your equipment performs as expected under the testable range of likely conditions, including mishandling and error.
If requested, Bowers Electricals gives the option to have a FAT test in our Heanor-based factory. These tests can be witnessed in person or via our state-of-the-art 4K cameras. You get the chance to witness the testing of your product, meet the projects team you have been liaising with and view our factory.
Sounds like something that will benefit your project? Contact our team here.