Across the UK, there are now more public Electric Vehicle EV charging points than petrol stations, with around 42,000 charging points in over 15,000 locations. Working with respected companies in the EV market, Bowers Electricals has successfully developed and supplied custom transformers for integration into EV charging systems.
Voltage transformers are crucial to the distribution system with millions of transformers installed throughout the country. Distribution transformers are a critical component of today's electricity systems. The transformer substations are responsible for the connection of the EV charging points to the medium voltage grid. They comply with the regulations required by the network company and convert the medium voltage electricity into low voltage. The low voltage then gets converted by the power converter cabinet, into direct current, which is excepted by the batteries in electric vehicles. The transformers power the rest of the elements to ensure the electric vehicle's charge.
EV Charging Map: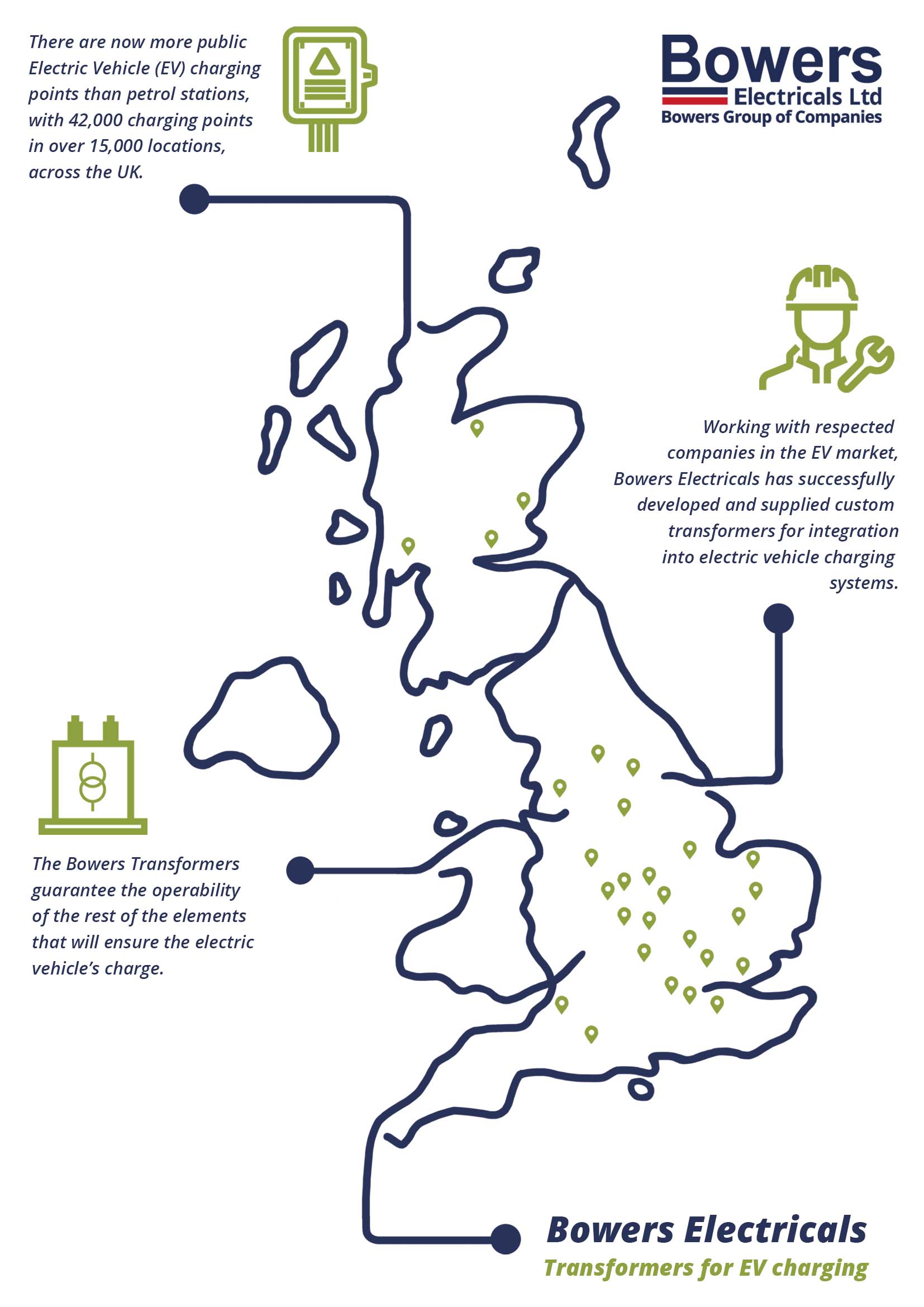 Bowers Electricals have been supplying transformers at a variety of car charging points across the UK. This map shows where the different (typically 1000kVA or 1500kVA) transformers we have supplied to help power electric vehicles are.
To find out more about our range of transformers click here.
You can read here about one of our latest projects for the largest EV charging hub based in the North of England! Monks Cross Park & Ride Electric Vehicles EV charging hub in York is set to be finished and in use by July 2021. It will include rapid charges, a solar canopy, and battery storage.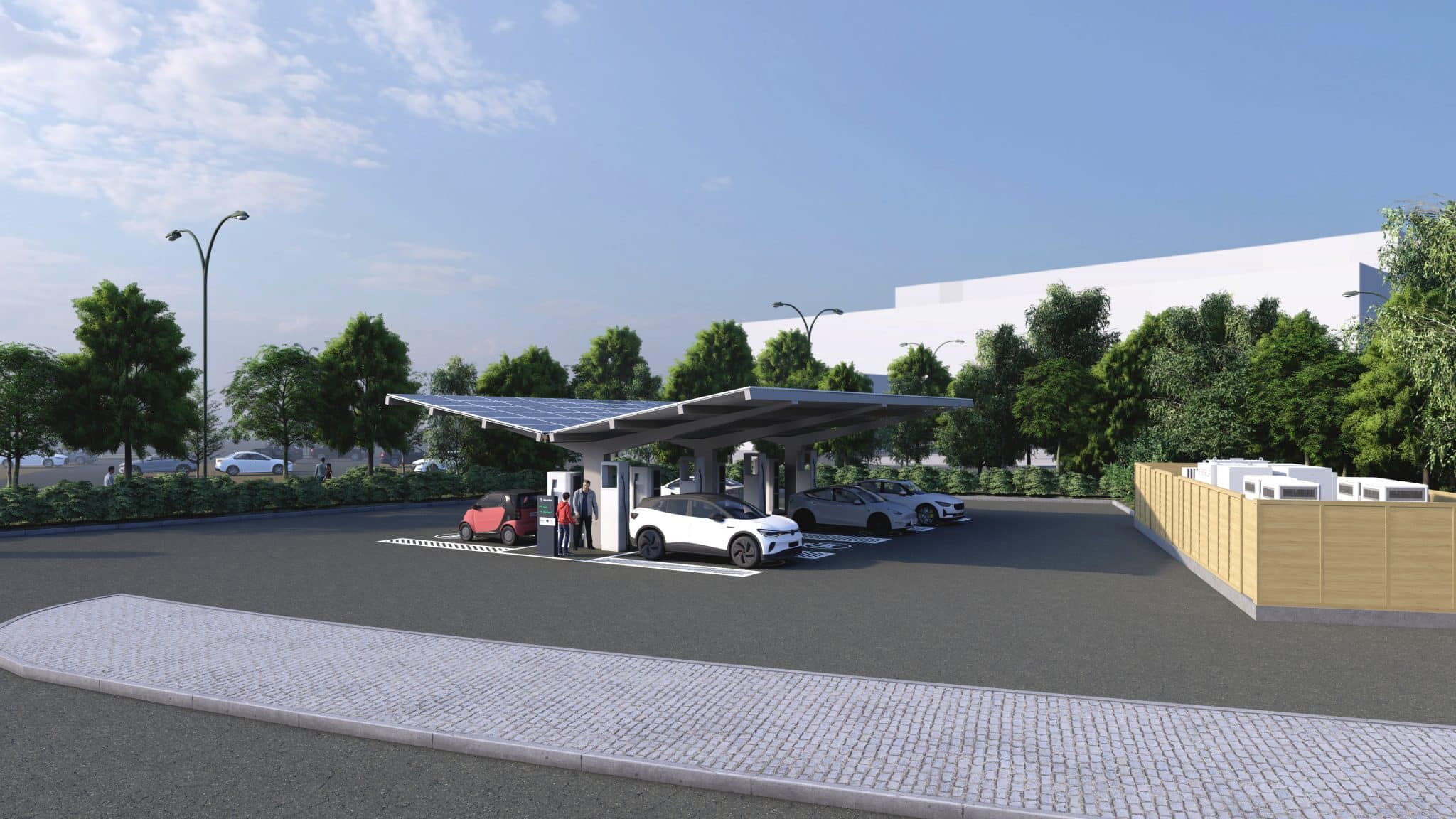 Do you have an Electric Vehicle charging project that needs power? Our sales team will be happy to help with all transformer enquiries.