15 Transformer Accessories to Increase Performance
Bowers Electricals holds stock of standard distribution transformers which are available up to 3150kVA and include standard accessories and fittings such as a desiccant breather, radiators and tap changers. However, there is a wide range of accessories that can be added to transformers as optional extras. Transformer accessories play an important role in the faster and more efficient operation and maintenance of transformers.
Here we share 15 of the top requested accessories and a little description of how they improve your transformer.
Oil Temperature Indicator (OTI) – measures the top oil temperature and uses the data from the temperature for control and protection for all transformers.
Winding Temperature Indicator (WTI) – is to indicate the winding temperature of HV and LV winding of the Transformer and operates the alarm, trip, and cooler control contacts.
Marshalling Kiosk – convenient connection points for all protection and control devices.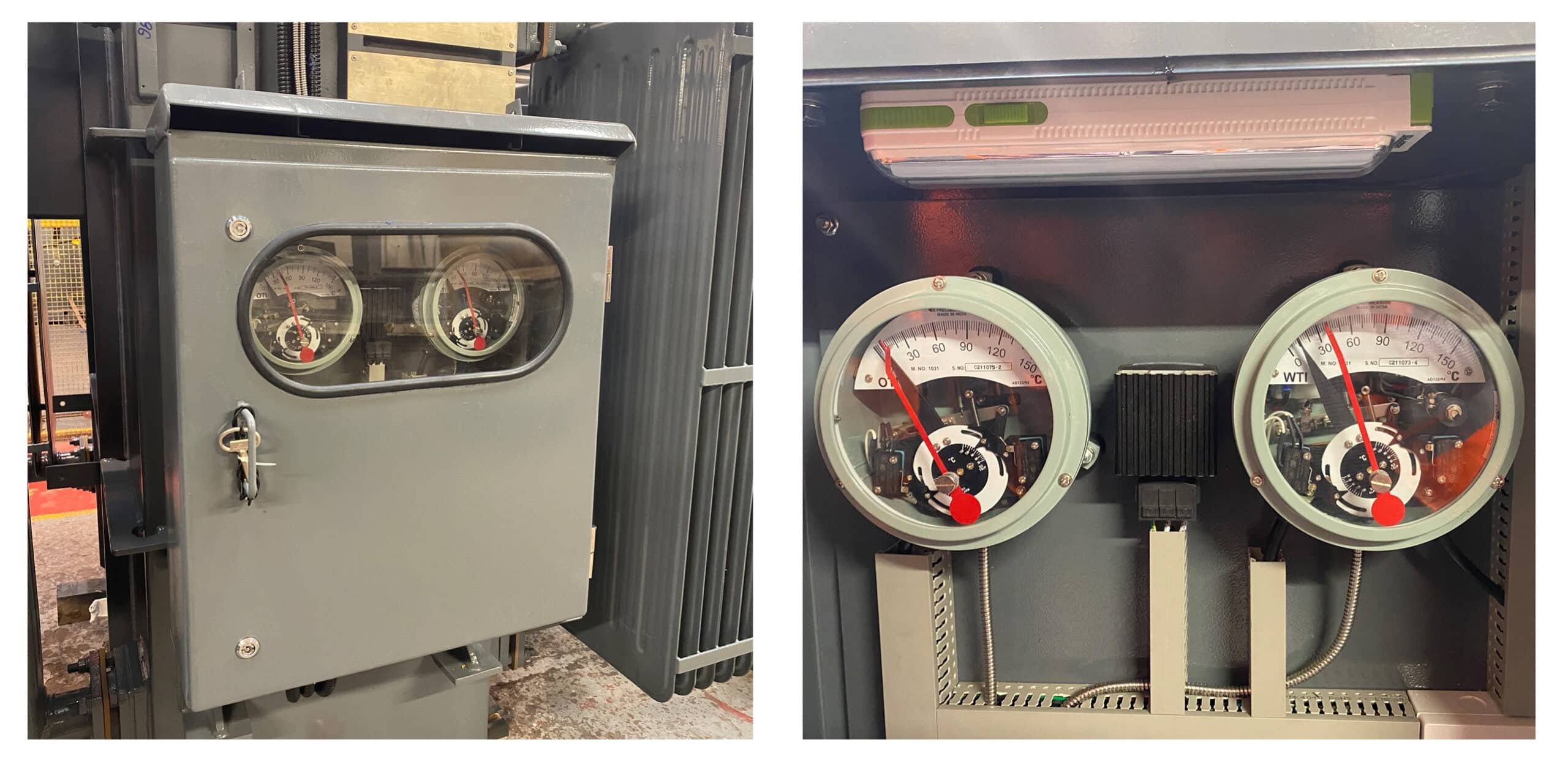 Pressure Relief Device – used for avoiding high oil pressure build-ups inside the transformer during fault conditions.
Magnetic Oil Level Gauge – used to indicate the position of the insulating oil level in the conservator of a transformer.
Conservator Tank – to allow extra space in case of expansion of transformer oil.
Buchholz Relay – installed on transformers with conservators, it's a device which identifies gas in the oil, often an indication of faults inside of the transformer.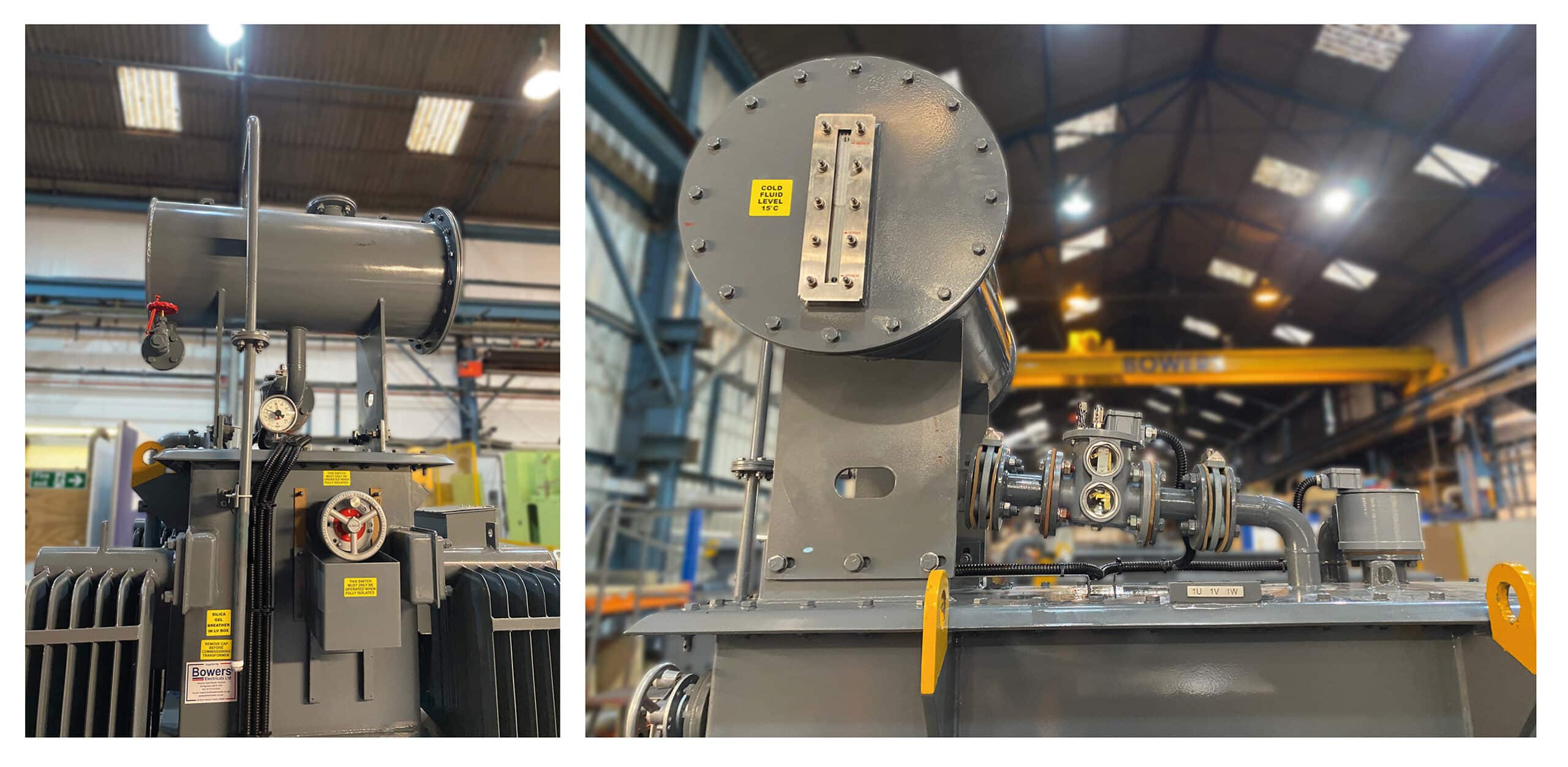 Infrared Inspection window on cable termination boxes – enables a live infrared thermography survey and inspection of the internal elements safely from outside the tank. This reduces the risk of exposing an inspector to an incident and fulfils the client's Conditional Based Asset monitoring requirements.
Silica Gel Breather – the function of the breather in the transformer is to filter out the moisture from the air by absorbing it into the silica gel.
DGPT (Detection of Gas, Pressure and Temperature) Protection Relay – protection relay for integral filled transformers.
Bund – to collect any oil should the transformer fail and leak.
Lifting Frame – fixed to the bottom of the LV cabinet and transformer to provide support to the throat during lifting.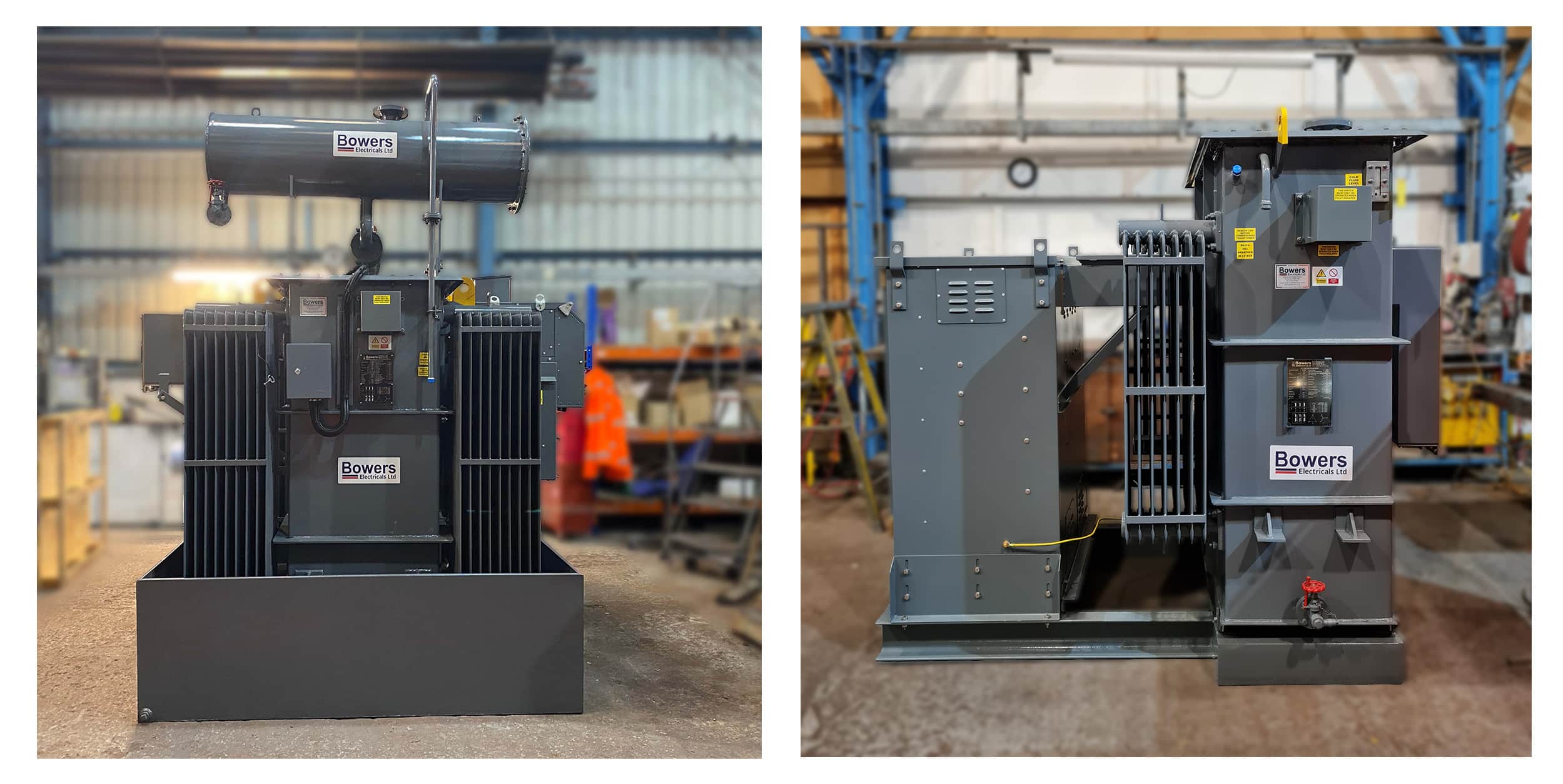 Cable Shields – to protect the cables from damage, for example from cows if Transformer is exposed in a field.
RMU's – transformer-connected switchgear that allows an extra connection onto the ring and can have an electronic or fuse type protection.
LV Cabinet – LV Switchgear devices housed in an outdoor enclosure, designed to be mounted directly onto outdoor transformers.
If you want to know what the best accessories are for your transformer, contact our team.